Long COVID Survey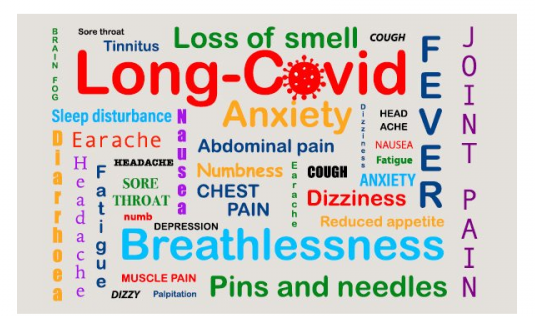 Have you or (someone you care for) experienced long-term effects of Coronavirus? Have they lasted weeks or even months? We want to hear from you! 
Healthwatch Merton, along with all the other Healthwatch's across South West London, are carrying out Long COVID insight gathering and are collectively sharing the findings with NHS South West London.
Your views can help improve the support and services that are available to those affected by Long COVID(Post COVID Syndrome.
Click Here to take part in the survey.
Long COVID Support
The South West London Health and Care Partnership – have created a Long COVID Recovery page with what support is available across the six South West London boroughs that includes Merton. For more information Click Here 
The Active Breathing Course (ABC) – is a free, six-week course devised specifically to help people struggling with: – breathing difficulties, fatigue and anxiety and disordered breathing. The free course is delivered over zoom and you can self refer.  The next courses will be running in September. For more information please Click Here 
Looking After Yourselves – events, courses, things to do and more
Merton Community Hub
Can help to connect you to the support you need in your community.
If you, or someone you know, needs help please email help@mertoncommunityhub.org.uk or call 0208 066 4086, between 10am and 4pm, Monday to Friday. For more info Click Here
Have Your Say
Have you had a medical investigation over the past year? South West London are considering three Hubs. People could attend Hubs to have some of their medical investigations at the same time, and be seen more quickly, rather than waiting longer to go to major hospitals. Help shape NHS services. Take a short survey about Community Diagnostic Hubs and be in with a chance of winning a £50 Amazon Voucher. Click Here to take the survey 
The Equality and Human Rights Commission is launching a statutory inquiry into the right to challenge decisions about adult social care made by local councils in England and Wales. For more information and take the survey Click Here 
Improving Kidney Care – A proposal for kidney services at St Helier & St George's Hospitals Engagement Opportunity. For more information and to share your views Click Here
COVID-19 Updates
Information on where/how you can get tested & self-isolation for Merton. Click Here
Walk in and Pop Up Vaccination Clinics across South West London. Click Here

Other News
You might think your feedback doesn't have the power to change how health and social care services run. Healthwatch England want to show you how that isn't the case Click Here
Healthwatch E-Bulletin Feedback
If you would like to share your views, then please complete our short feedback form
Wimblecomm #ConnectingMerton #ConnectingPeoplePlacesPassions